Annual reports
About NCCS
NCCS aims to fast-track CCS (Carbon Capture and Storage) deployment by working closely with industry on research topics designed to address major barriers to making CCS happen in Norway, Europe, and the world.
NCCS (Norwegian CCS Research Centre) is a Centre for Environment-friendly Energy Research (FME).
NCCS in the year of Covid-19
A message from NCCS Centre manager Amy Brunsvold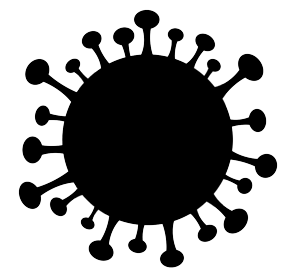 A global health crisis on top of a climate crisis – no-one expected 2020 to turn out the way it did. While I won't pretend the year was easy, I am proud of how everyone in NCCS responded and adapted to the unique situation we found ourselves in.
Read the whole story →
NCCS and Longship

Longship is one of the first industrial CCS projects to develop an open access infrastructure with the intent and the capacity to store significant volumes of CO2 from across the European continent. Announced in September 2020, the proposals include substantial government funding to complete a fullscale implementation of the complete CCS chain.
Results
NCCS is organised in 12 Tasks. Each Task focuses on different aspects of CCS, both on the national and international scale. Together they work towards fast tracking CCS deployment and becoming a world leading centre for CCS research.
The Value of Innovation in NCCS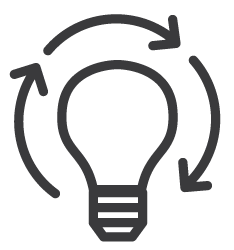 Throughout the life of NCCS so far, each research task has documented, developed and mapped innovations.
Read the whole story →
A look inside award-winning research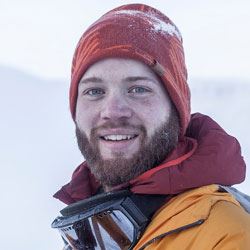 NCCS announced joint winners of the Best NCCS Paper award for 2019. We speak to one of the award winners to find out more about what it takes to produce award-winning research.
Read the whole story →
Education
One of the most important tasks in NCCS is to train master and doctoral students and post-doctoral fellows in CCS research so they are willing and able to transfer this knowledge in future work, whether they work in industry or as researchers.
Learn more →
What next? Looking ahead to 2024 & beyond

NCCS is a dynamic and flexible centre with an ambitious vision. We have adapted to the changing CCS world around us and the organization of the scientific activities has been adapted accordingly. Norway's dedication to CCS research over the last four decades has been crucial, yet the NCCS proposal was developed at a time when CCS policy and political support was at an all-time low. Longship changed this situation.
Full Annual Report 2020 PDF