Other emissions - SP9
This subproject seeks to reduce emissions from mobile units through logistics optimisation and zero-emission vessels, and to reduce methane and other emissions.
Main objective
The overall objective of SP9 is twofold: to reduce emissions from offshore mobile units by optimising logistics and ensuring the use of low-emission vessels; and: to reduce methane and non-methane volatile organic compounds (NMVOC) emissions from crude oil tankers and installations.
Results 2020
Development of a state-of-the-art decision support tool for planning of efficient and environmentally-friendly usage of offshore supply vessels is ongoing, with more functionality added based on the feedback from potential users and more complex and efficient solution algorithms implemented
Dialogue meetings with industry representatives – mainly logistics planners and marine supervisors from the partner operator companies – have resulted in a memo summarising common logistical challenges and areas of interest for future research. These among others include the use of advanced decision-support tools in resource planning; more strategically-oriented cooperation on resource sharing between the operators and potentially also vessel owners; and the effects and infrastructure availability of alternative low-carbon fuels for vessel propulsion.
The requirements for use of fuel cells in offshore vessels was revised.
The economic optimisation model for the design and dimensioning of hybrid energy system has improved support for setting up cases involving vessels with fuel cells in combination with batteries and internal combustion engines. The model was used as part of a case study on offshore supply vessels with hydrogen-powered fuel cells in SP6.
Studied cost-effective ways to make platform-specific methane measurements.
Computational Fluid Dynamics simulation of the filling of oil tanks on ships.
Impact and innovations
The software in development in SP9 lays a foundation for more cooperation between actors in the offshore supply chains and will help make informed investment decisions when seeking to minimize emissions from the supply vessel fleet.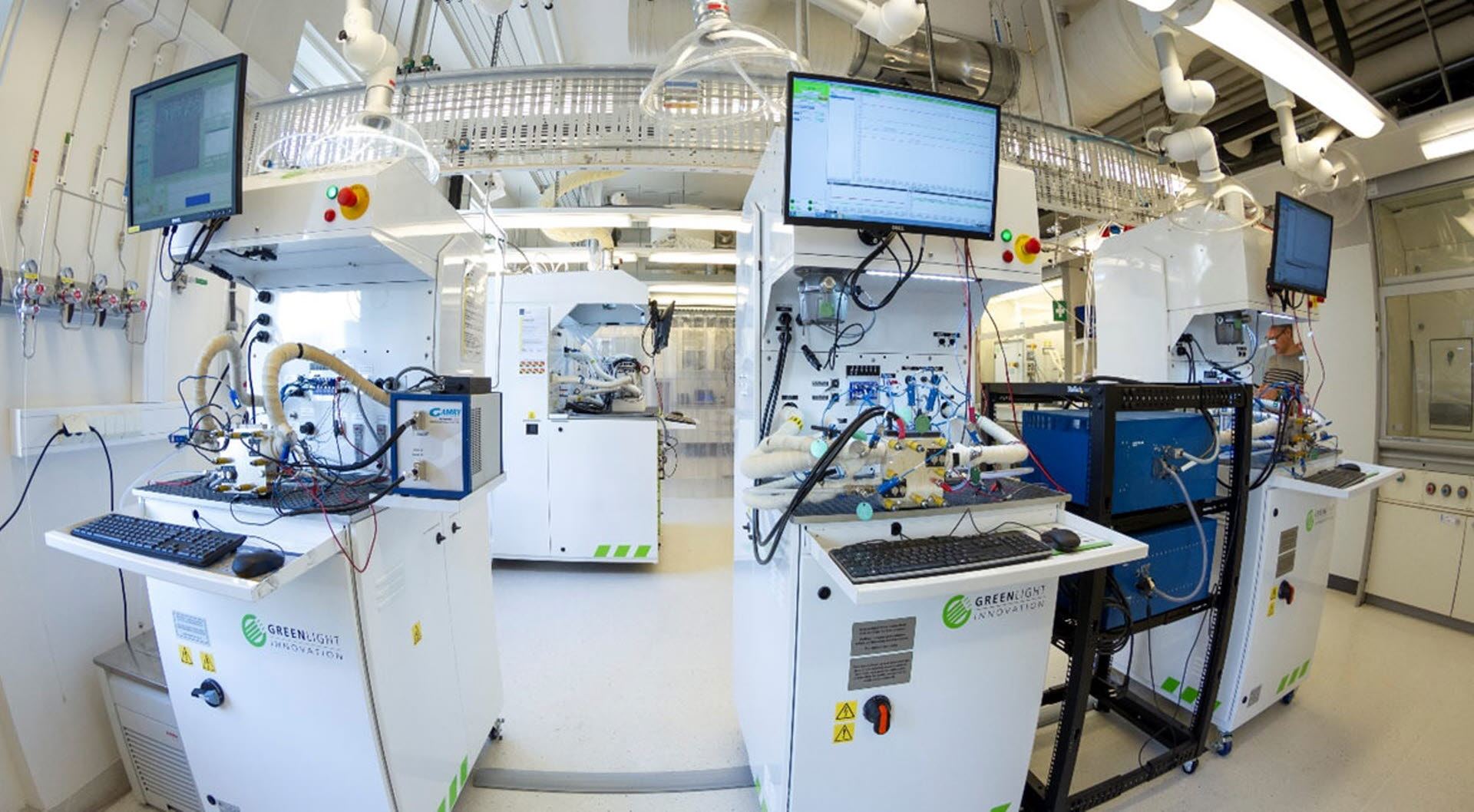 Results 2019
This SP seeks to reduce emissions from mobile units through logistics optimisation and zero-emission vessels. The development of better technologies for methane emissions mapping and abatement is also planned.
Main objective
The overall objective is two-fold: to reduce emissions from offshore mobile units by optimizing logistics as well as ensuring utilization of low-emission vessels, and secondly to reduce methane and NMVOC emissions from crude oil tankers and installations.
Main results
A desk top study summarising practices, challenges and tools for offshore upstream logistics in Norway from earlier research projects. The plan for 2020 is to obtain a deeper understanding of the status quo in offshore logistics planning and emissions mitigation measures in cooperation with relevant industry partners and a common direction in the development of a decision support tool for offshore supply fleet planning.
Under the task "Hydrogen- and battery electrically-driven offshore vessels" SP9 has focused on test protocols for PEMFCs in offshore vessels. We have created a protocol which includes characterization of short stacks and their behaviour under simulated operation.
We have analysed Methane emission measurement data and identified gaps to be addressed. One identified gap was proper oil characterization procedures. In 2019 we have drafted such a procedure.
To understand dynamics under loading, we started work on CFD simulation of convection in the liquid and the gas phase in a cargo tanks and drawing experience from an experiment on the loading pipelines.
There is a major "trust gap" in methane emissions estimates for installations. We have outlined a strategy for improving emission estimates on the Norwegian continental shelf and to pin-point possible "super emitters" which may go under the radar today.
Impact and innovations
The LowEmission center is to be a driver for industry-wide emission reduction efforts. In this regard, SP9 leverages digitalization of logistics, is doing R&D to bring better vessel fuel cells to market and spearheads a search for major methane emitters on the NCS.