Hywind Tampen starts production
Energy production has started at the Hywind Tampen offshore wind farm, which will help decarbonise oil and gas activities on the shelf.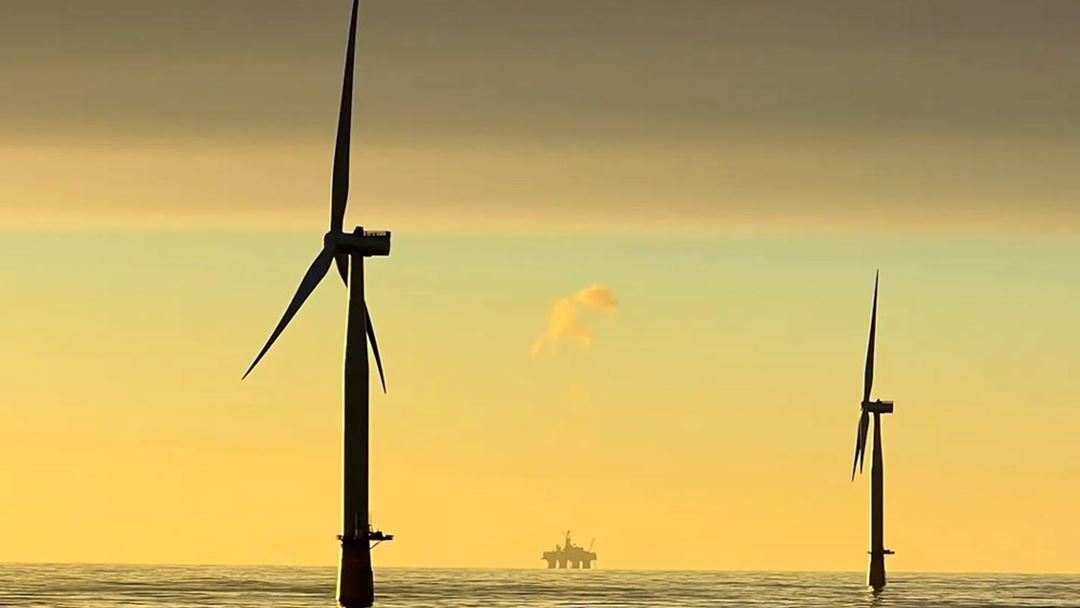 The first wind turbine was activated in the early afternoon on 13 November. The power is delivered to the Gullfaks A platform, in the North Sea.
Seven of the farm's eleven turbines are expected to start production before the end of the year. The last four, which have been assembled during the autumn, will be installed next year.
Even with only seven turbines active, Hywind Tampen will be the largest floating offshore wind farm in existence, with a capacity of 60 MW. Once completed, the wind farm's capacity will increase to 88 MW. This will make it possible to cut CO2 emissions from the Gullfaks and Snorre fields by about 200 000 tonnes yearly.
– This is a milestone for the decarbonisation of oil and gas activities on the Norwegian continental shelf, says LowEmission director Stefania Gardarsdottir. Electrification with floating offshore wind represents one of our best bets to achieve the 2030 emissions reduction targets.
According to Equinor, the Norwegian content of the project is about 60 percent, which shows that the expertise acquired over decades of oil and gas exploitation can benefit the emerging offshore wind industry.
The International Energy Agency stated in a 2019 report that offshore wind has the potential to meet the world's energy demand 18 times over.