Methodology to link chemical and mechanical properties of the XLPE cable insulation with inception and growth of water trees
High voltage subsea cables are crucial to supply electrical energy to oil platforms – but also for other applications such as inter-array cables in floating wind farms.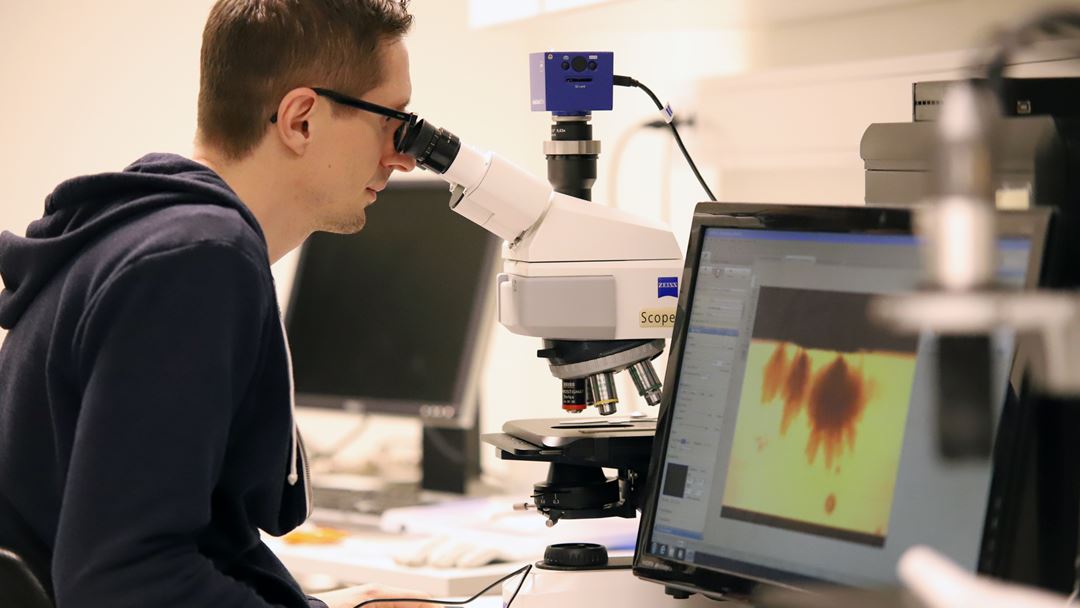 At LowEmission, new designs are evaluated to reduce their costs. The use of wet-design high voltage AC power cables is an attractive alternative. These cables are easier to implement and install than traditional subsea cables. Since they are lighter, much longer sections can be transported at once for installation, reducing the overall costs. However, over time, water molecules will enter the cable and cause a degradation of the cable insulation which can result in a reduction of its service lifetime.
The combination of electrical stress, water soluble contaminants and a humidity level above 70% can result in the growth of so-called water trees: dense networks of extremely small water-filled voids and channels. A particular concern is water trees appearing at the interface between the semi-conductive layers and the insulation. Results obtained at Low Emission show that the concentration of sodium and chlorine measured near the position of a water tree was twice as high as anywhere else.
In modern cables, no contamination is normally observed at the interface between the XLPE insulation and screens. However, if the ions responsible for inception of the water trees at the interface are migrating from the screens, they could be revealed by a simple and new methodology consisting of examining the surface by scanning electron microscopy, combined with energy dispersive X-Ray. Furthermore, an innovative use of focused ion-beam milling is promising to exclude contaminations at the surface, detecting ions tens of microns into the sample.