Governance structure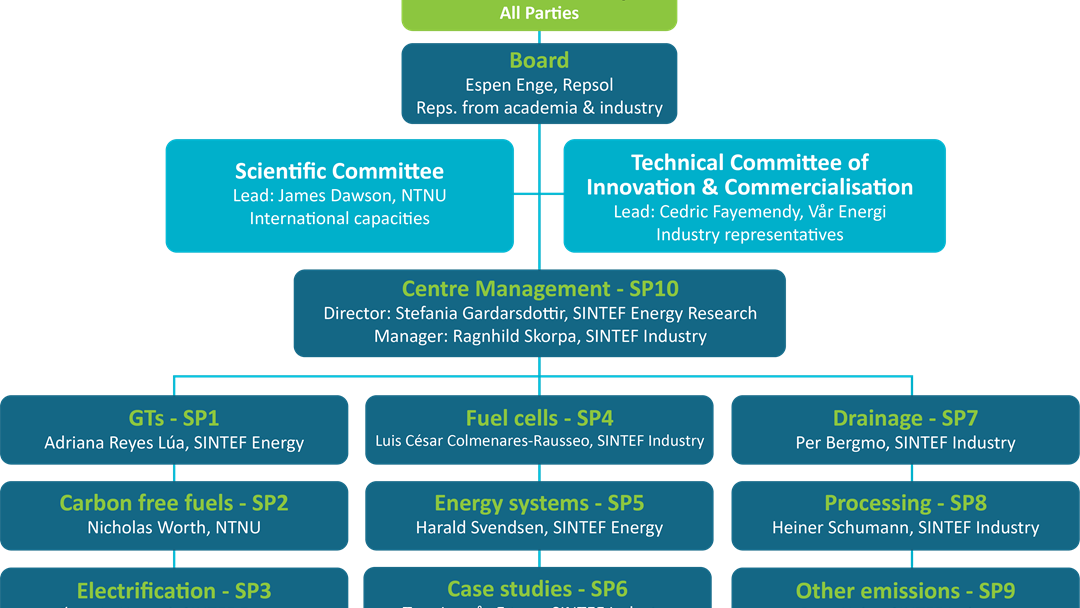 LowEmission Committees
Scientific Committee
International academic collaboration is important to ensure quality and excellence in LowEmission. The Scientific Committee will be comprised of a number of internationally recognised researchers. Its job is to support quality and excellence by assessing the output of the academic programme in terms of Research and dissemination, providing recommendations for improvement, and highlighting important areas that should be addressed if the resources are available. The Committee aims to meet every 2 years starting in the spring of 2022.
Professor ­James Dawson (NTNU) will lead the Scientific ­Committee.
Technical ­Committee of ­Innovation & ­Commercialization
LowEmission strives to be a dynamic centre, targeting challenges of high relevance to industry. To continuously focus on industry-relevant challenges, a Technical Committee of Innovation and Commercialisation (TCIC) was established in 2019. The TCIC consists of and is led by industry, and its purpose is to evaluate commercial potential and identify spin-off projects. This includes reviewing Annual Working Plans, Case study and KSP spin-off proposals and evaluating progress in subprojects as well as advising the Board on new research directions.
Cedric Fayemendy from Vår Energi is the leader of the TCIC.