Invitation for sponsorship
The Organising Committee would like to invite your company to become a sponsor. We offer sponsors several ways to present and promote themselves.
Why sponsor GL2022?
GL2022 is a non-profit event, where funding mainly comes from registration fees and sponsors. To keep registration fees at a reasonable level, we are now seeking support from key companies and organizations with a vested interest i refrigeration technology. Your support will be an important contribution in the continued development of technologies using natural refrigerants.
When sponsoring GL2022, your company will get prominent exposure to industry, end-users, governments, universities and research institutions.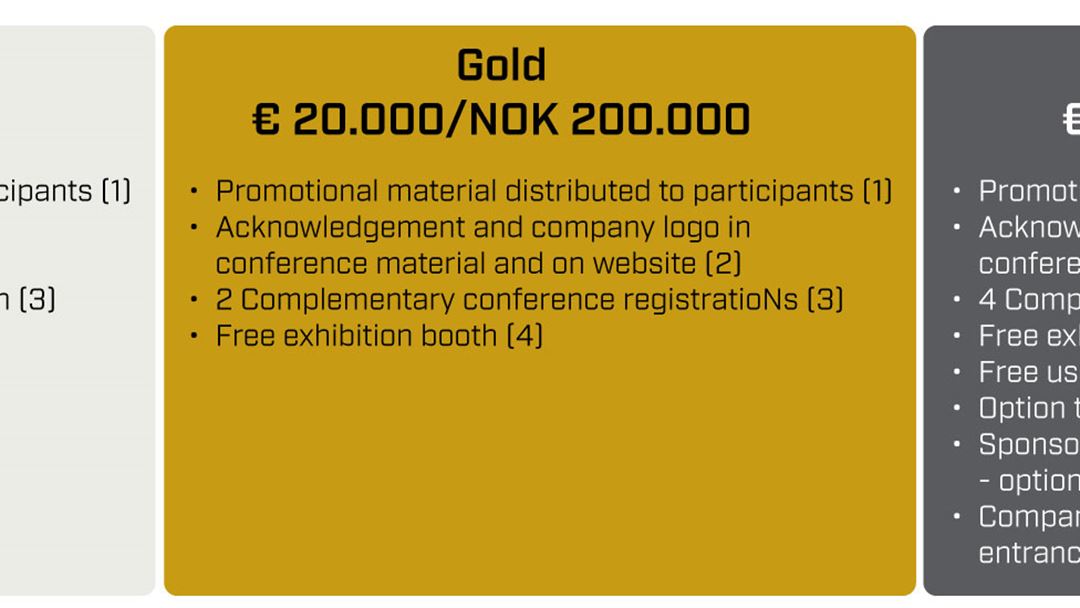 Promotional material or effects should be sent to the organizers in advance of the conference.
Sponsors will be acknowledged at the welcome reception, at the conference opening and closing sessions, and at the conference dinner. Company logos will be displayed in all auditoriums, on the conference website.
The registration fee is NOK 6,500 (regular) and NOK 5,500 (early bird).
The exhibition booth area is roughly 6 m2. The booth, electricity, tv screen, table and chairs will be provided.
A meeting room will be kept available for sponsors throughout the conference period.
Location will be made available. Contact the organizers well ahead of the conference to discuss options.
Return services are subject to negotiations. Please, contact us if you have specific ideas for how we most effectively can maximize your exposure at GL2022. We will try our best to satisfy your needs.
Contact regarding Sponsorship:
Conference secretary An Hilmo - .
Examples of sponsor visibility