GoNorth - exploring the Arctic Ocean


13 Norwegian research and education organizations, collectively known as GoNorth, have promoted a comprehensive, cross-disciplinary program to investigate the Arctic Ocean.
The Norwegian Government has defined the Arctic as its most important strategic foreign policy area. Presence and knowledge are key elements. The government's Ocean Strategy, Blue Opportunities, addressing knowledge building and sustainable development, adds a new dimension to the policy.
The GoNorth consortium has proposed a wide-ranging and cross-disciplinary program to acquire new and essential knowledge about the oceanic areas, from the sea floor and subsea geology, through the water column, to the surface sea ice. Education will be an important part of the program.
GoNorth adopts a stepwise approach, starting in the coastal areas north of Svalbard, before gradually moving northward. Ice breakers will be necessary in the northernmost areas. Collaborative cruises with international partners are vital.
The Norwegian government announced in the national budget for 2022 state funding for the first cruise, covering the northern margin of Svalbard and into the Nansen Basin. The expedition will be launched on October 14. 2022 and last for six weeks.
Two more cruises/expeditions are planned for 2023 and 2024.
Pressemelding 08.11.2021:
Fiskeri- og havministeren vil gi 10 millioner kroner til GoNorth
---
First Norwegian ship reach North Pole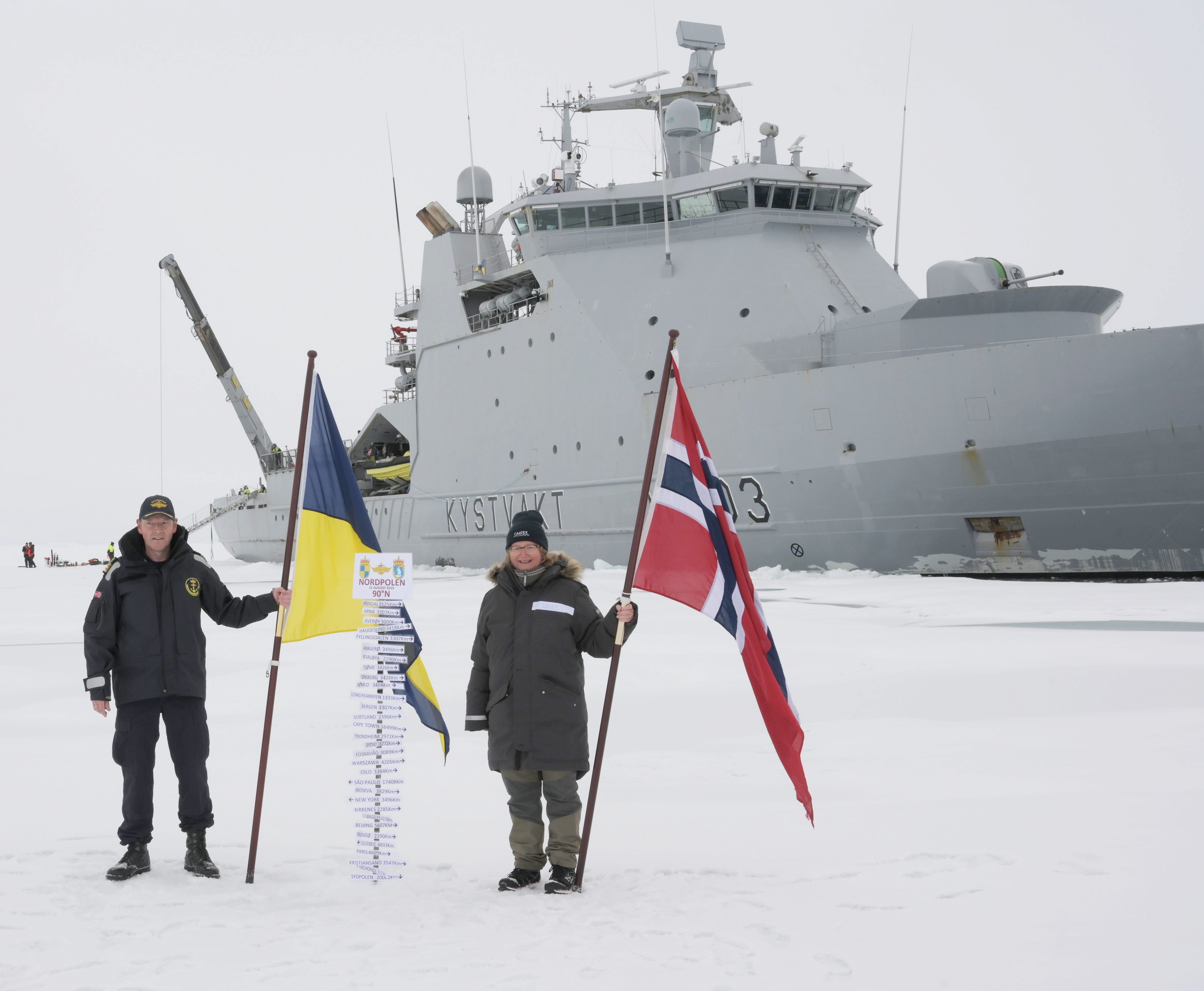 The Norwegian coast guard icebreaker KV Svalbard reached the North Pole on August 21st 2019. This was the first Norwegian ship to reach the North Pole, 125 years after Fridtjof Nansen tried to drift across the Pole with his sailing vessel Fram. On board KV Svalbard were scientists from several research institutions, led by Hanne Sagen at the Nansen Environmental and Remote Sensing Center. Read more