GoNorth – Exploring the Arctic Ocean
The first GoNorth expedition left Longyearbyen on 14 October 2022 onboard RV Kronprins Haakon. Ten research groups representing Norwegian universities and research institutes are onboard, heading for the Nansen Basin and the northern part of the Knipovich Ridge.
The GoNorth teams will pursue a wide-ranging and cross-disciplinary scientific program to acquire new and essential knowledge about the oceanic areas, from the sea floor and subsea geology, through the water column, to the surface sea ice. Education is an important part of the program.
The Norwegian Government has defined the High North as its most important strategic foreign policy area. Presence and knowledge are key elements. The government's Ocean Strategy, Blue Opportunities, addressing knowledge building and sustainable development, adds a new dimension to the policy. The present government states in its policy document (Hurdalsplattformen) that it will contribute to more knowledge building and to the mapping of the high north continental shelf, in collaboration with other states.
Two more GoNorth cruises/expeditions are planned for 2023 and 2024.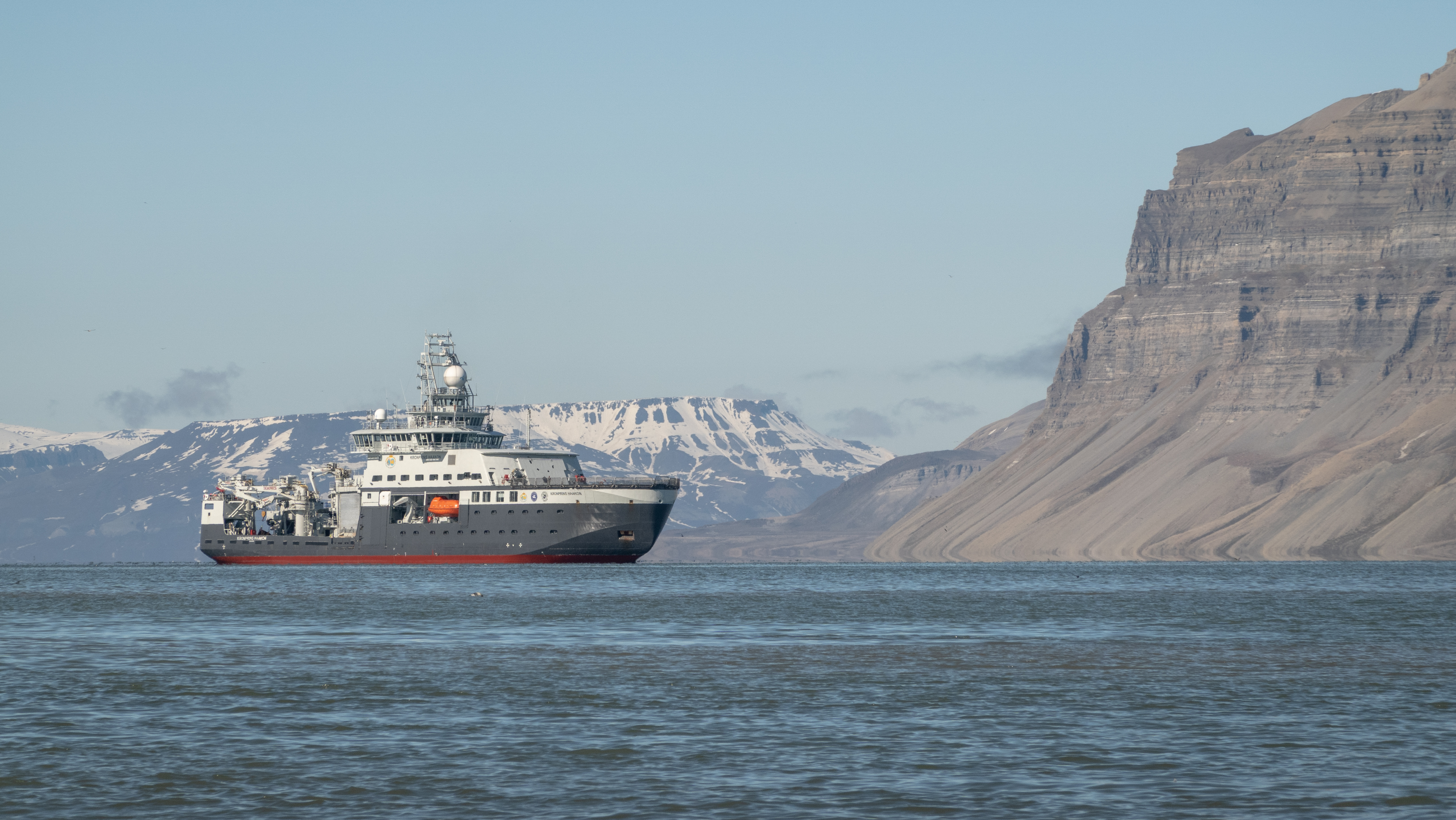 Kronprins Haakon, foto Trine Lise S. Helgerud , Norsk Polarinstiuttt