Organisation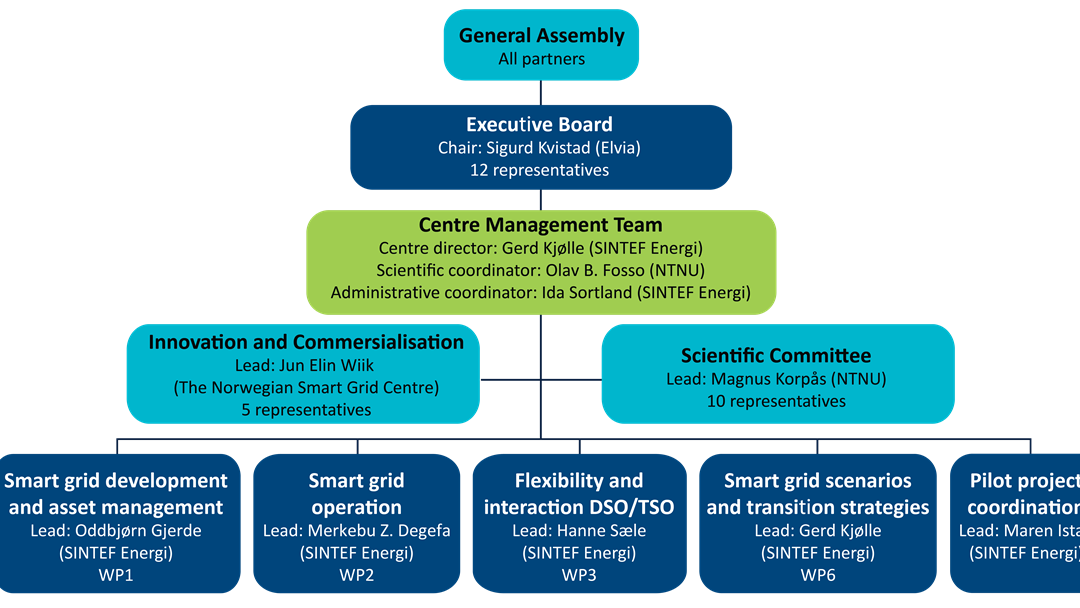 CINELDI Centre Management Team
SINTEF Digital Coordinator
The Scientific Committee members
Professor Magnus Korpås, the Norwegian University of Science and Technology (NTNU), Norway (Leader)
Reader Ivana Kockar, University of Strathclyde, UK
Associate professor Mattia Marinelli, the Technical University of Denmark (DTU), Denmark
Professor Fabrizio Pilo, the University of Cagliari, Italy
Director Angel Diaz, Tecnalia, Spain
Professor Bruce Mork, Michigan Technological University, USA
Research Professor Kari Mäki, VTT Technical Research Centre of Finland, Finland
Professor Anne Remke, the University of Münster, Germany
Professor Madeleine Gibescu, Utrecht University, The Netherlands
Scientist Marialaura di Somma, ENEA, Italy
The Scientific Committee (SC) is a platform for dialogue between CINELDI and key international partners. The SC discusses matters regarding the Centre's direction, lab activities, scientific ambition, and international relevance of research.
The purpose of the SC is to:
Provide advice on the research being carried out in CINELDI, as well as emerging research topics, and input to plans,
Contribute to coordinate research and laboratory activities between participating institutions,
Identify new areas of collaboration and contribute to organizing and coordinating international research proposals.