Polymer and composite materials have a broad range of properties and applications. Lightweight materials for the transportation sector, durable materials for use in oil and gas exploration and renewable energy production, and functionalized materials for medical and electronic devices are examples of key application areas with a high focus on cutting edge research and development.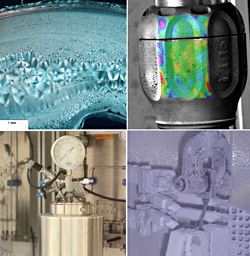 Applications involving polymer and composites often have demands to function or interaction between different material requiring multidisciplinary knowledge.
Our competence:
Properties and performance of different polymers and composites
Advanced fabrication methods for plastic and composite parts
Biopolymers and bio-based composites
Reliability of polymers in severe environments
Solid state mechanical modeling and testing
The Polymer and Composite Materials Department is a dedicated partner providing specialized material and processing competence to any project involving polymer or composite material.
Contact: Einar Louis Hinrichsen