We study how instrumentation can be developed and applied for monitoring health conditions of patients and elderlies. Welfare technologies is a strategic research area in SINTEF. ICT can potentially improve quality of life for older people and help them live safely in their own homes.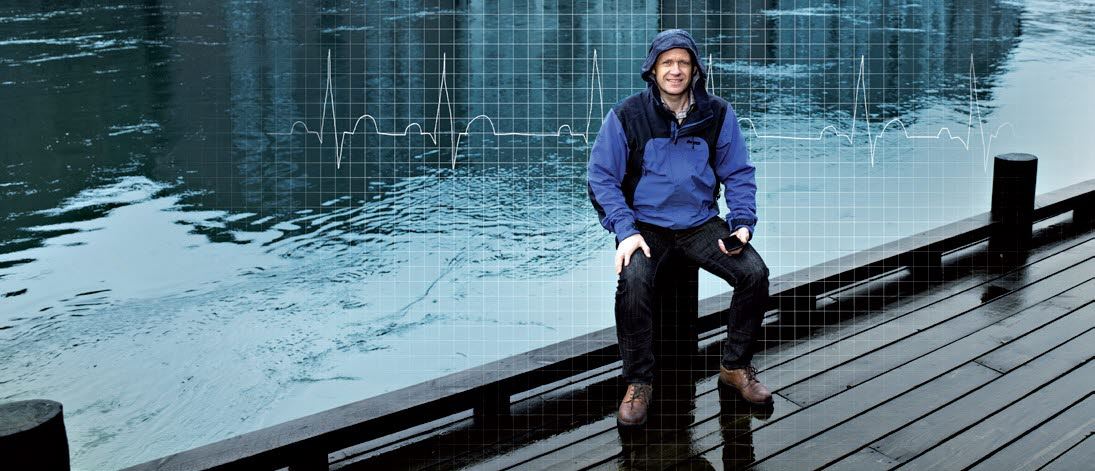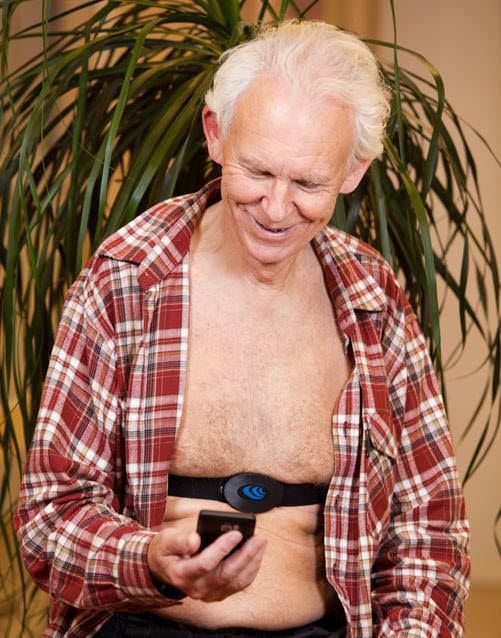 Our emphasis is in particular on bringing medical monitoring technology out of the hospitals and making it available at point of care and in the patient's own homes. The knowledge contributes to reducing costs and making health care more efficient. It also can improve quality of care by empowering patients to manage own health condition and allowing health care personnel to carry out more timely interventions.
Projects are based on a holistic research approach that focuses on patient needs, and incorporates clinical care processes, how sensors and instrumentation can be designed and used to capture clinical information, how this is shared effectively in a health information system, and finally, how the total patient information is assembled and can be used to clinically understand the patient with assistance from multi-parameter decision support systems.
Research Areas
Wearable sensor devices
A sensor placed next to your body can tell a lot. The body generates electrical signals that can be measured, and tell how your heart, muscles or your brain work. Kinematic sensors like accelerometers and gyroscopes can be placed on different parts of your body to reveal information about your gait pattern, tremor or how many steps you have taken. We carry out research to develop new, miniaturized and unobtrusive sensor devices that can monitor patient's vital signs.
The body-worn sensors are typically wireless, and we interface it with for example mobile phones as a means for communicating measurement results. SINTEF is a member of the Continua Health Alliance which works to establish a system of interoperable personal connected health solutions.

Patient monitoring system for patients with congestive heart failure, developed in the ESUMS project
Instrumentation and sensors in textiles and clothing
Textiles and clothing offer an opportunity for integrating truly unobtrusive sensing functionality. We investigate new technologies to integrate sensors into clothing.
Parameters such as temperature, humidity, wind and heat transport are particularly relevant to monitor, and can be used to provide improved comfort, safety and performance for the users.
SINTEF established a strategic research program on SmartWear in 2006. Since then, a multidisciplinary team involving product designers, physiologists, material scientist and instrumentation experts has collaborated on research on multifunctional materials and instrumented clothing, forinstance within the ColdWear project (2008-2012).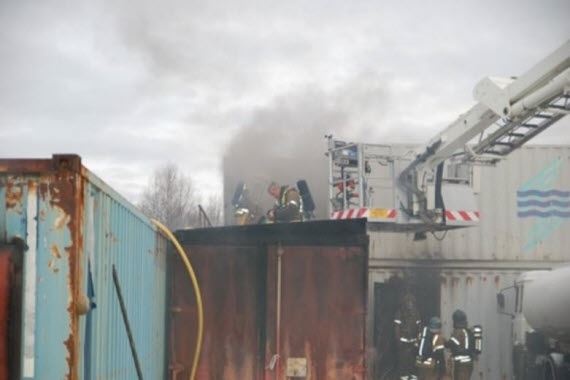 Norwegian fire fighters must endure both the cold climate of winter, as well as the heat of a fire. SINTEF carries out physiological measurements during a fire fighter drill.
In vitro diagnostic systems
In vitro is Latin, and means "in glass". In vitro diagnostic systems are systems to perform analyses of samples of blood, urine, sweat, biopsy or similar in a test tube outside a living organism.
Our research contributes to developing small, miniaturized diagnostic systems that can be used outside the hospital laboratory setting; at the doctor's office or even in the patient's home.
We develop the instrument platforms required to process tests based on disposable microfluidic analysis cartridges. The instrument interface to the disposable lab-on-a-chip cartridges provides movement of fluids, temperature control, and read-out of measurements based on electrical, optical or other measurement principles.
A novel, potentially game-changing SINTEF developed lab-on-a chip system for point of care use has recently been spun out to a start-up company: SpinChip Diagnostics AS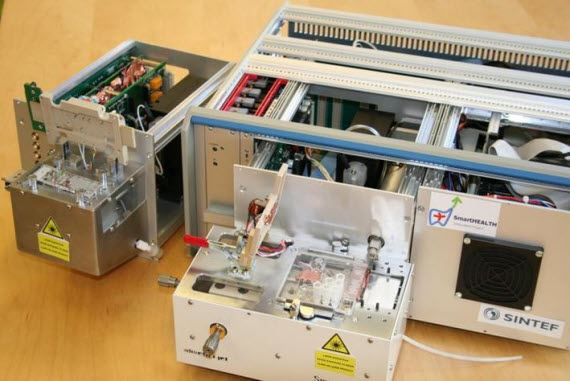 Lab on a chip platform developed in EU project SmartHEALTH
Major Projects
SmartPro, EU Saf€ra program, 2015-2017. Smart protective solutions for industrial safety and productivity in the cold.
EmerEEG, EU 7th FP, 2014-2016, Objective and reliable emergency diagnosis of traumatic brain injury.
HEADS, EU 7th FP, 2013-2015, Heterogeneous and Distributed Services for the Future Computing
CORBYS, EU 7th FP, 2011-2015. Cognitive Control Framework for Robotic Systems
d-LIVER, EU 7th FP, 2011-2015. ICT-enabled, cellular artificial liver system incorporating personalized patient management and support
BRIDGE, EU FP7 SEC, 2011-2015, Increase the safety of citizens by developing technical and organisational solutions that significantly improve crisis and emergency management.
ColdWear, KMB Norwegian Research Council, 2008-2012. Textiles and clothing for improved safety, performance, and comfort in the High North
SmartHEALTH, EU 6th FP, 2006-2010. Smart Integrated Biodiagnostic Systems for Healthcare
MicroActive, EU 6th FP, 2005 - 2008. Automatic detection of disease related molecular cell activity